OK, I'm going to try something new. I've been looking to add a special feature for each day of the week and thus far haven't come up with anything for Wednesday, until now. I'm calling this "What If Wednesday" a weekly piece in which I will simply throw out a hypothetical for everyone to consider. No analysis or pontificating on my part, just thinking out loud and hopefully generating some discussion. Let's see how it goes, shall we?
This week's What If is all about Brandon Wood and what might happen if, and I almost can't believe I'm saying this, he winds up having a strong Spring Training.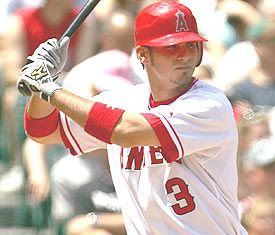 Wood actually good? Is that even possible?