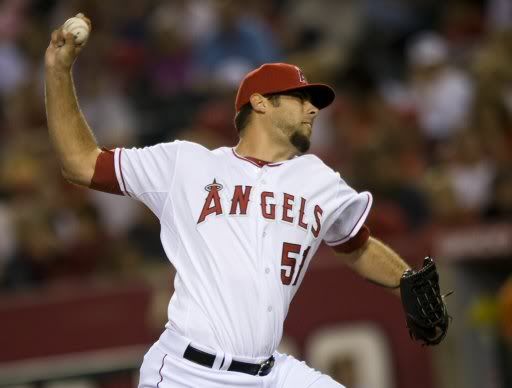 A general rule in baseball is that when a pitcher loses velocity in his pitches, it means bad things. There are always exceptions to every rule, so the Halos better start hoping they are granted such an exception when it comes to their fireballing rookie closer Jordan Walden. The kid who was touted as having one of the fastest fastballs in all of the land may be doing a fantastic job as the Angels' closer, but he is doing so with a little less than originally advertised.
When we first saw Jordan in 2010, he was making everyone drool with his fastball that frequently lit up three digits on the radar gun. This year has been a slightly different story though. Whereas Walden averaged blistering 98.8 MPH with his heater in 2010, he has seen an appreciable dip in velocity this year, averaging "only" 96.8 MPH. That's still an awfully dang hard fastball, but losing two miles per hour on one's fastball is no trivial matter, especially when the pitcher in question has a history of arm problems.
Let's not panic just yet though as there are plenty of reasons that Walden is not lighting up the speed gun quite like he used to.