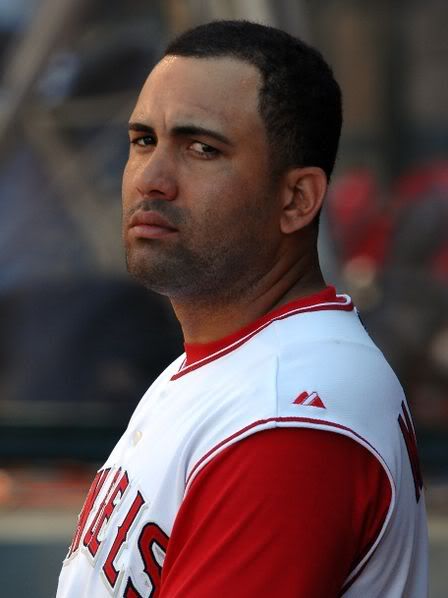 Now that we've had a night to digest the news of Kendrys Morales having his season declared over even though it never really began, it is time to take a step back to look at the big picture of how his loss will affect the Halos going forward.
The good news is that things aren't nearly as dire for the Angels as it was when he first hurt himself, probably because the Angels had somewhat planned for this contingency coming into the year.
Now, now, relax, I'm not going the "truther" route and suggesting that the Angels knew all along Morales wasn't going to play this season and conspired to make us believe otherwise (though 9/11 totally was an inside job, no question), merely that they knew a slow recovery was possible and this worst case scenario had at least a decent probability of coming to pass.
That's why they added another bopper in Vernon Wells (nice idea, poorly executed) and never seriously shopped Mark Trumbo even though it seemed that he had no real long-term future with the team.
All that has really done so far though is prevented us from having to suffer from another call-up of Paul McAnulty. Like I said, that's good, but now that we know Morales is not coming back this year, I sure hope there is more to their contingency plan than that.