Nobody liked the trade that brought him here, nobody likes his contract and nobody likes his early season numbers, but that is no excuse for Angel fans to be turning on Vernon Wells already. How about we all just ease up and cut the newest Angel a little slack? Give Vernon Wells enough time to actually get comfortable in his new digs and he'll be just fine.
I hate to say that I saw this coming, but I totally did (he said, patting himself on the back for being such a smartypants). When it came to winning over the hearts and minds of Angel fans, Wells entered the season already behind the proverbial 8-ball. All the vitriol and ridicule aimed at the Angel organization for that mind-boggling trade that brought Vernon to Anaheim tainted the jury pool against him. We were all practically waiting for him to start off slow so that we could justifiably voice our displeasure with his general presence. Sure enough, Wells has obliged by way of a comically abysmal batting average and the boo birds have already started in on Wells, a mere ten games into the 2011 campaign.
But you know what, the boos aren't going to help.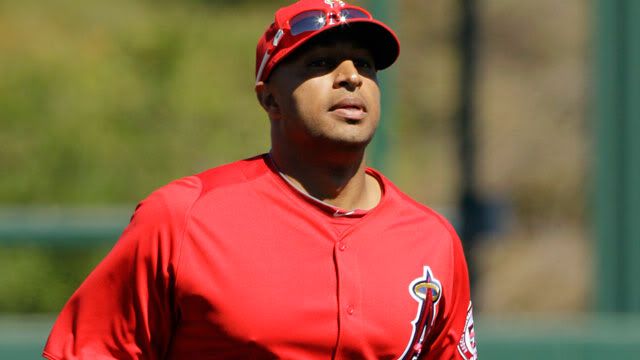 Seriously, booing the guy after just ten games? What are we? Yankee fans?