Have you met Maicerto Callazturis? If not, you really should get to know him because he has been far and away the MVP of the first quarter of the Angel season.
Sure, Danred Wearen has done an amazing job of leading the pitching staff while the Halo offense has been anything but impressive, but he still isn't the MVP. No, as great as he has been, this team still wouldn't be in first place in the AL West (oops, not anymore, thanks blowpen) at this early stage if not for the decidedly unexpected offensive contributions of Maicerto Callazturis.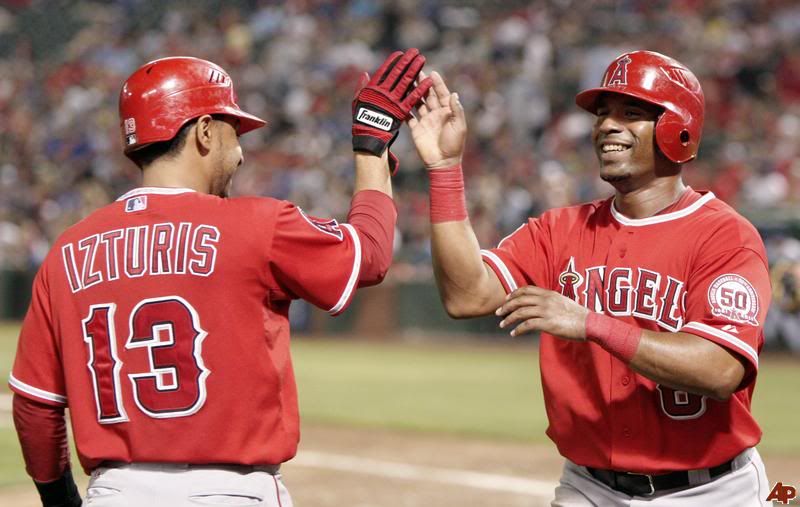 Two have become one to form: MAICERTO CALLAZTURIS!!!!