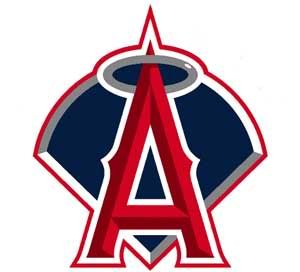 @
Los Angeles Angels of Anaheim (15-12) @ Tampa Bay Rays (15-12)
Pitching Probables: LAA – Jered Weaver (6-0, 0.99 ERA) TB – Alex Cobb (0-0, -.-- ERA)
Game Info: 10:40 AM PT; TV - Fox Sports West; Radio - KLAA 830 AM
What a difference a season makes. Despite a career year in 2010, Jered Weaver won a mere 13 games in 34 starts but this year he is making his seventh start with a chance to win his seventh game. That is just plain nuts.
Now before the SABR community gets in a tizzy, I fully realize that getting a win in a game is not entirely within a pitcher's control. That being said, Weaver has done as much as humanly possible to earn his six wins. He has pitched into the seventh or later in every start, thus minimizing the chance of a bullpen blown save, and, most importantly, he has allowed more than one run just once. And it isn't like he has gotten loads of run support either. Twice the Angels have scored three runs for Weaver. Twice they've scored four runs. Twice they've scored five runs. That ain't a whole lot of run support, folks. What I am getting at here is that none of his six wins have been of the cheap variety, he has definitely worked for each and every one of them.
The question though is if he can get his seventh. If Weaver keeps pitching like he has, I see no reason why he can't. And if he doesn't, hopefully the Angel offense can help him pick up one of the aforementioned "cheap" wins. After all, they do kind of owe him one.