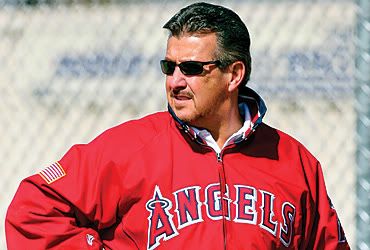 Yesterday, it was reported that Angels owner Arte Moreno has told GM Tony Reagins that he is not permitted to add anymore payroll this season.
Apparently this is supposed to be some kind of earth-shaking revelation. Why? I have no idea. Just because Arte allegedly handed down the ultimatum recently doesn't mean that this isn't something that has been common knowledge for quite some time.
All it takes is a little brain power and a little bit of memory jogging to see how this decision has been in the cards since this last off-season.