Hey, this contract extension thing is pretty cool, isn't it? I can't get enough of all these good vibes that Weaver's new five-year deal has created. In fact, I think that extension was such a great, fun idea that the Angels ought to try and do it again with another player!
The only question is who, if anyone, should the Angel front office set their sights on now that they've locked up the big prize in Weaver?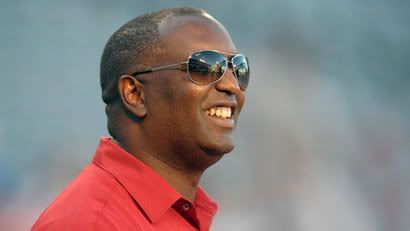 For the first time in a long time, Reagins actually has reason to smile.