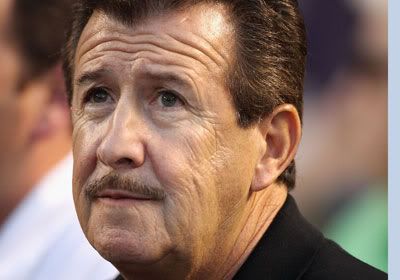 This has been a big off-season thus far for Arte Moreno. Despite being 65 years old, he seems to be learning more and more as each day goes by.
First, he learned what we already all knew, that Tony Reagins is an idiot and then fired Reagins for said idiocy.
Next, he showed a surprising newfound understanding that the status quo is NOT good enough anymore for the Angels and replaced Reagins not with some other crony from the Bill Stoneman era or a hand-picked Mike Scioscia lapdog, but rather a bright, up and coming GM from outside of the organization who was then given free reign to come in and completely clean out the Angel front office.
Having grasped those two lessons, Moreno could easily call it an off-season and look to be a much smarter baseball man for it. But it turns out that the old dog has learned one more new trick. He has learned to shut the hell up.
no comments