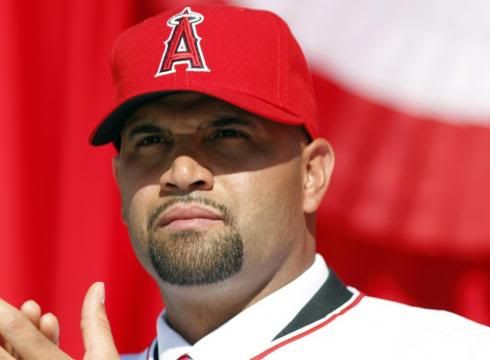 Once all the experts and analysts finished having their minds asploded by the Angels signings of Albert Pujols and C.J. Wilson, they all came to the same conclusion: the Angels MUST trade somebody to clear up the mutliple logjams they created in their roster. The way they tell it, it isn't just good baseball sense to make some moves, it is almost a moral imperative.
Trumbo? Gone. Abreu? Bye-bye. Morales? So long. Santana? Pack your bags.
Honestly, I think if the "experts" had their way, Pujols would be taking on the rest of the league Bugs Bunny-style. Maybe they think that is the only way that Pujols can actually live up to his contract.
But just because all the experts are saying it doesn't make it true. There are plenty of reasons to trade certain players, but there are also plenty of reasons not to trade them. So who stays? Who goes? Let's take a look: