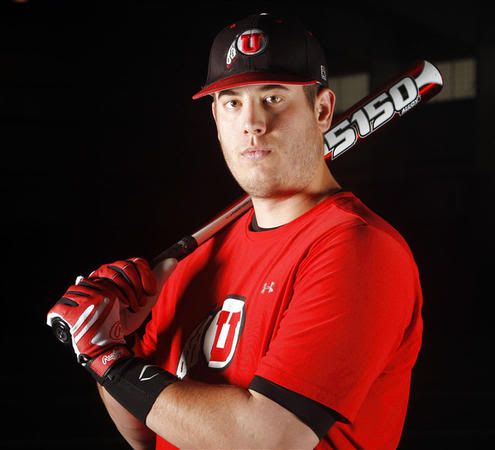 Next up on in our the MWaH/LAAI Top 30 Angels Prospect countdown is a great big kid with a great big bat (but the glove is optional), C.J. Cron.
C.J. Cron
Position: 1B/DH Level: Rookie
Bats: Right Throws: Right Height: 6'4" Weight: 235 lbs.
Age: 21 Born: January 5, 1990
2011 Season Stats : 143 AB, .308 AVG, .371 OBP, .629 SLG, 5 2B, 1 3B, 13 HR, 41 RBI, 34 SO, 0 SB, 0 CS, .320 BABIP
Bat – A-. Can hit for power and average. Good discipline.
Speed – N/A. No reason to give 1B/DH a bad grade because of speed. Adequate.
Arm – IC. When healthy it was well above average. Shoulder surgery/rehab inevitable.
Performance - A. Tore Rookie Ball pitching apart like he should have. Great in college.
Projection – A. Will end up being the middle of the order power bat Angels yearn for
Comp – Floor: Chris Davis. Ceiling: Prince Fielder.
Estimated MLB Arrival Date: Late 2013
Video: Cron singles twice playing for the Utes.
(*As always, the above scouting report is provided by Scotty Allen of LA Angels Insider)