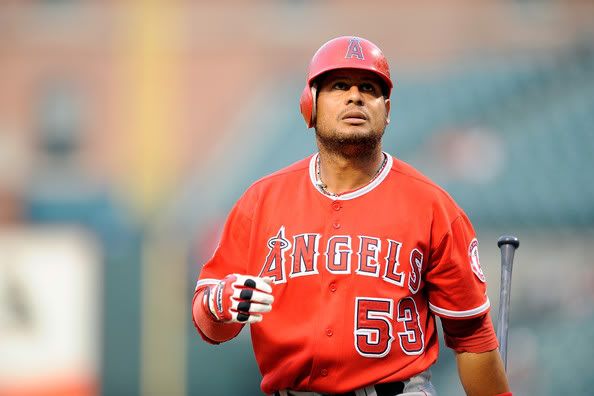 According to Ken Rosenthal, the Free Bobby Abreu campaign has officially begun. Yep, it seems good old (emphasis on "old") Bob Kelly is quietly hoping to be traded, but not actually demanding a trade, though his quiet hopes are loud enough to reach the ears of a national reporter, so it is really the same thing as demanding a trade. The best part though is that Rosenthal thinks that the Angels are doing him a disservice by saying they aren't interested in trading him.
Silly rabbit.
How can a man so plugged in not see what is so clearly a smokescreen? Does he really think the Angels are dying to keep Abreu on their bench for $9 million? Yeah, not so much.
It isn't that the Angels don't want to trade Abreu, it is that they know they probably can't trade him, at least not for anything of value.