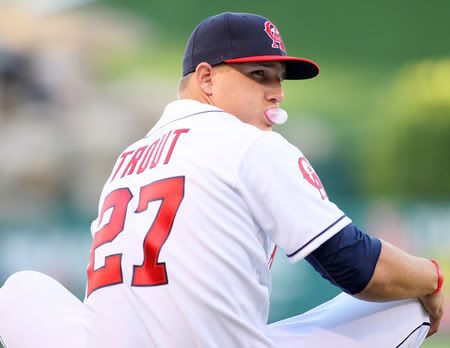 Thanks to loyal reader azhalofan, I've been wrestling with a problem all weekend long: Mike Trout shouldn't wear #27.
Normally, such trivial matters don't bother me, but this one does. #27 is Vladimir Guerrero's number and someday, it will likely be retired by the Angels. If Trout lives up to the hype, his number will be retired twenty years from now too. How awkward would it be to have to retire the number twice? I mean, it isn't like the Angels Wall of Fame is exactly overloaded with retired numbers. No sense doubling up on any.
Therefore, I have made that ruling that Mike Trout must change his number. To what though? Ah... therein lies the rub.