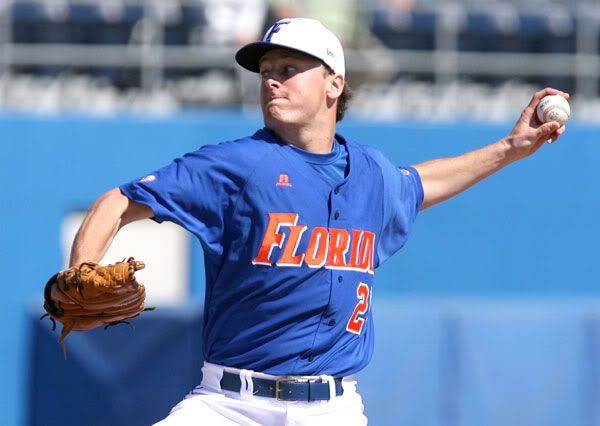 Up next in the MWaH/LAAI Top 30 Angels Prospect Countdown the Angels promising draft class keeps on giving, this time with a dynamic lefty by the name of Nick Maronde.
Nick Maronde
Position: Pitcher Level: Rookie (3rd round pick this year)
Bats: Both Throws: Left Height: 6'3" Weight: 205 lbs.
Age: 22 Born: September 5, 1989
2011 Season Stats: 5-0, 46.1 IP, 2.14 ERA, 36 H, 5 HR, 15 BB, 50 K, 3.55 FIP, .274 BABIP, 1.53 GO/AO
Fastball – B+. Sits at 93/94 but has excellent movement. Throws hard for a lefty.
Breaking Ball – A-. Very good lefty slider, shown ability to get it over for strikes.
Change up – C+. It's already better than average, but needs a better feel for it. Rarely used.
Performance – A-. Not a lot to work off, but he's shut down hitter friendly Pioneer League.
Projection – A. Generally lefties that can reach the mid 90's with a deadly slider are aces.
Comp – Floor: Jeremy Affeldt. Ceiling: Scott Kazmir pre-2009.
Estimated MLB Arrival Date: Late 2013
Video - Maronde takes control of the inner half of the plate versus FSU batter.
(*As always, the above scouting report is provided by Scotty Allen of LA Angels Insider)