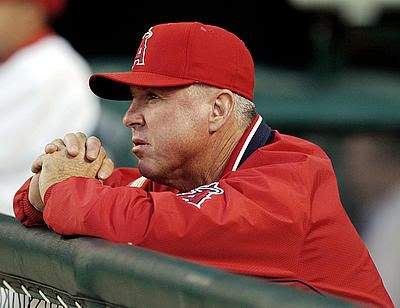 I think I finally figured out why Mickey Hatcher has been able to keep his job throughout Mike Scioscia's tenure as an Angel: he is a magnet for fan animosity.
No matter what is going on in the Angels' season, the instant something goes slightly askew with the Angel offense, everyone starts calling for Mickey's head. It is an annual tradition right up there with the sparrows returning to San Juan Capistrano, turkey at Thanksgiving and the New York media freaking out that the sky is falling the first time the Yankees lose three games in a row.
What better way to distract from the real problems facing the Angels than to keep a lightning rod like Hatcher in prime position to attract all the criticism when it really just isn't his fault.
With the Angel offense faltering once again this season, the demands for Hatcher's firing have begun and are nearing a fever pitch. As much as I might want to join in on the fun, I simply can't. Not this year anyway.