There is a hot new game show sweeping Angels Nation: Know Your Generic Angel Infielder!
Do you consider yourself a true Angel fan? Do you think you're pretty smart? Do you think you know all that there is to know about the Halos?
Well, it is time to put your knowledge to the test by taking this simple (or is it?) quiz to see if you can tell all the seemingly generic Angel infielders apart. Are you up to the challenge?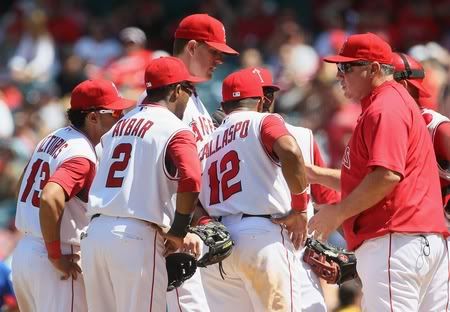 How am I supposed to tell you guys apart when you stand right next to each other like that?