He's tried canceling batting practice. He's tried batting Hunter second. He's even let Callaspo hit clean-up. What other crazy ideas does Mike Scioscia have up his sleeve as he tries to do anything and everything to get the Angel lineup to show some signs of life.
Sosh seems to be getting pretty desperate with his moves now, which makes me worry that he might be running out of ideas. Never fear, The Monkey is here to help with some ideas of his own!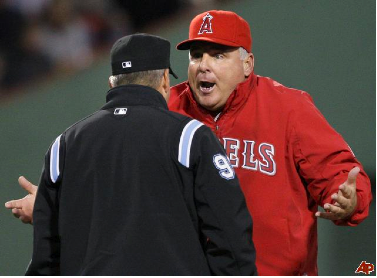 I'm all out of ideas, you got any?