We all know I love the Angels, but some of you may not know that I am also a reformed comic book nerd. By reformed, I mean that I no longer actively read comic books, though I still maintain an interest. The main way I get my fix nowadays is via the glut of comic book movies that Hollywood has been churning out recently. In fact, I just got to see X-Men: First Class.
It was a very well done movie in almost every aspect (with the exception of January Jones' awful acting). I should have loved the movie. I should have been raving about it. But... well, I just don't give a crap anymore.
Maybe I am just getting old and the fanboy inside me is fading away, but this movie didn't do anything for me. Nor does the Green Lantern movie that opens today (although I am pretty sure I lack interest in that one because it looks like giant piece of green-colored crap). Not even the release of the Captain America movie later this summer has me excited.
I hate to say, but I think the entertainment industry has spoiled a good thing by inundating us with it until we are all oversaturated. Stupid, Hollywood, you just have to ruin everything, don't you?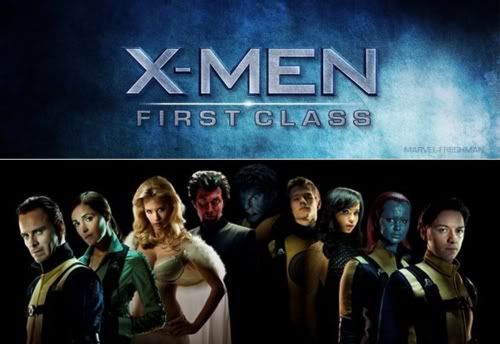 A pretty good movie, but still, I just couldn't get that into it.