The Top 30 Angels Prospect Countdown marches on. Our next prospect may come in a small package, but he delivers big results on the field (and big headaches off of it). Checking in at #24 is reliever Steve Geltz.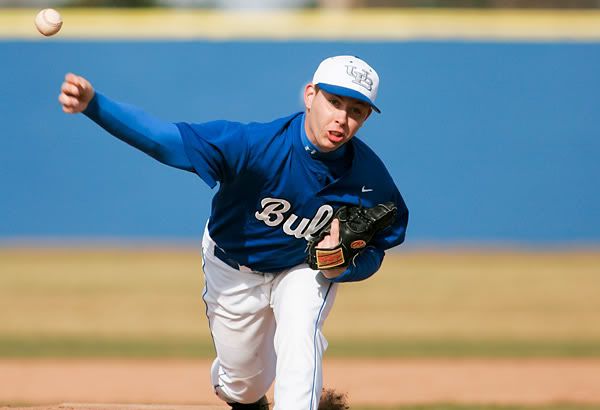 Steve Geltz
Position: Relief Pitcher Level: AA (with two appearances at AAA)
Bats: Right Throws: Right Height: 5'10" Weight: 170 lbs.
Age: 24 Born: November 1, 1987
2011 Season Stats (AA): 3-3, 46.2 IP, 3.09 ERA, 31 H, 5 HR, 14 BB, 67 K, 2.69 FIP, .277 BABIP, 0.26 GO/AO
Fastball – B+. Geltz's fastball touches 94 but generally sits at 92 with movement.
Breaking Ball – A. He throws a sharp cutting slider that causes a lot of misses.
Change up – B+. Not actually a change up, but a splitter with diving action.
Performance – A. Just as dominant as a reliever as he's been his whole career.
Projection – A very good middle reliever.
Comp – Floor: Francisco Rodriguez (Not the good one). Ceiling: J.J. Putz
Estimated MLB Arrival Date: As soon as miid-2012