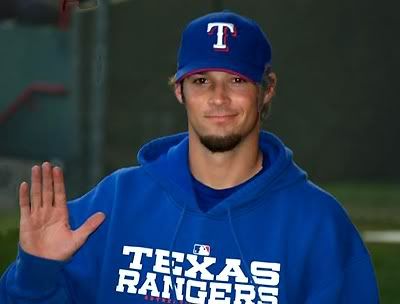 If you've been paying even a tiny bit of attention to the free agency rumors this week, then you have seen that the LA Angels and C.J. Wilson have been fawning over each other like two star-crossed lovers. First the Angels were "serious" about their interest in Wilson. Then Wilson said he was "serious" about the Angels. Then Jerry DiPoto met with Wilson's agent in public. Then the Halos passed C.J. Wilson a note in study hall asking if he liked them or "like liked" them and he totally said "like liked." OMG! These two are a free agency match made in heaven, right? As it turns out, it is a lot more complicated than it appears.
When it comes to MLB free agency, things are never simple, but this courtship is exceptionally complex.
The Angels have been open in the media about their interest in Wilson. C.J. Wilson has let it be known right back at them that he is very receptive to the idea of signing with the Angels. One of the big reasons for this is that Wilson is originally from Orange County. So he must have a special place in his heart for the Angels, right?