Jerry Dipoto and the Angels just can't stop handing out big money contracts. First it was Albert Pujols, then it was C.J. Wilson and now Howie Kendrick. And who could blame him, handing out money is just so much fun!
Sure, the Angels have given out almost $400 million in contracts this winter, but why should the party stop now? The free agent market has all but dried up, but there are plenty of in-house candidates for massive paydays. The question is, who is most deserving of the next lucrative contract extension?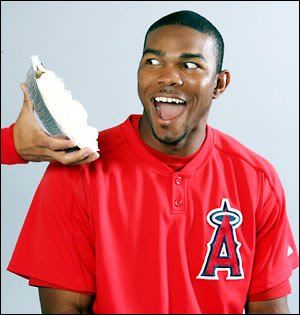 For $33.5 million, you can hit me in the face with as many pies as you want.