Spring has sprung! Angels pitchers and catchers have reported to training camp today. In fact, RIGHT NOW, they have their very first workout. It truly is the most wonderful time of the year.
While this is a time for fans to rejoice, the players... maybe not so much. With the exception of a select few, the pitchers that just reported to camp are now immediately competing to keep their job to one degree or another. 28 men enter, 11 or 12 men leave.
So what is every Angel pitcher pitching for this spring?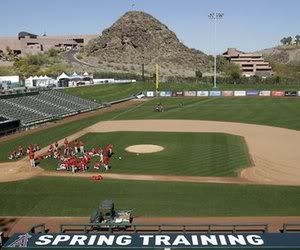 no comments