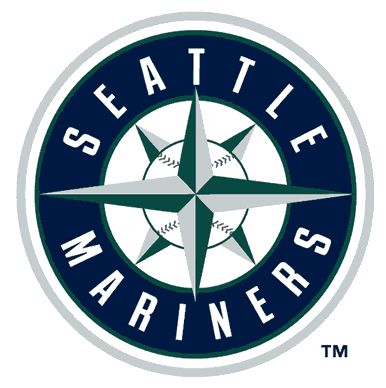 The start of the most anticipated LA Angels regular season literally ever is right around the corner. I'm excited. Your're excited. We are all excited. You know who isn't excited? The rest of the AL West. The other teams in the division all have their own hopes and expectations going into this season, but I like to think that they are all at least slightly anxious about the prospect of facing Albert Pujols all season long.
Since the Angels have to go through these teams in their quest to get back to the playoffs and win a championship, it is probably a good idea to see what their foes were up to this off-season while the Angels were busy having the greatest off-season ever.
A quick sidebar, please be aware that if you are a Mariner fan that stumbles across this post, this post is being written from the perspective of an Angel fan. So save your complaints about this being "biased" because, well, I am biased. Get over it.
The following fulfills my contractual obligation to say something nice about the Seattle Mariners... they are going to be better. Probaby not a lot better, but better. That is hardly a bold statement since they are coming off a 95-loss season in which they suffered through a club-record 17-game losing streak that spoiled what started out as a decent season. Seattle was actually right at 43-43 befor that losing streak and had some thinking they could be a dark horse in the AL West. What allowed the M's to have that early semi-success was strong pitching. They have since traded away Doug Fister and Michael Pineda, but King Felix and the cavernous dimensions of Safeco Field remain, so the fact that the rotation is a little more patchwork this season shouldn't be too much of a setback for Seattle. Coughing up all that pitching did give them something they haven't had in year, guys that can actually hit. Jesus Montero is the big acquisition and, if he lives up to his hype, he'll finally give Seattle a middle of the order threat. For the first time in years, when the Angels face the Mariners, it won't just be a glorified bullpen side session for the Halo starting pitchers.
I'm not trying to troll Mariner fans but... how am I supposed to take this team seriously when they insist on handing the leadoff spot and a starting job over to Chone Figgins? Mind you that I make that statement knowing full well that Vernon Wells will be the Opening Day left fielder for the Angels this year. The thing about Seattle though is that this is a team starved for anyone that can hit. Chone Figgins cannot hit, not anymore. I guess you can't blame them too much for trying to get something out of Figgins and the albatross of his remaining contract, but Seattle actually has viable third base candidates that could be starting in place of Figgy. They also have Ichiro as a replacement at the top of the order, even if he does appear to be falling off dramatically.