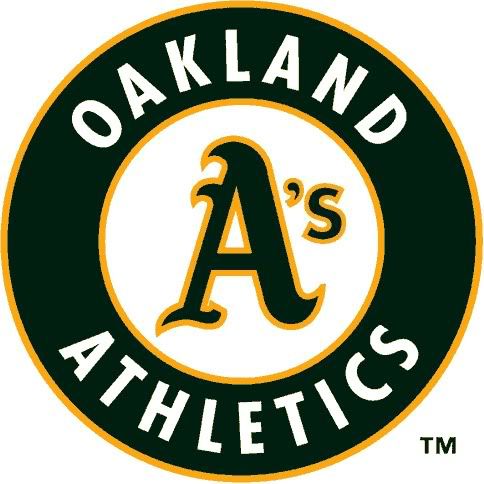 The start of the most anticipated LA Angels regular season literally ever is right around the corner. I'm excited. Your're excited. We are all excited. You know who isn't excited? The rest of the AL West. The other teams in the division all have their own hopes and expectations going into this season, but I like to think that they are all at least slightly anxious about the prospect of facing Albert Pujols all season long.
Since the Angels have to go through these teams in their quest to get back to the playoffs and win a championship, it is probably a good idea to see what their foes were up to this off-season while the Angels were busy having the greatest off-season ever.
A quick sidebar, please be aware that if you are an Athletics fan that stumbles across this post, this post is being written from the perspective of an Angel fan. So save your complaints about this being "biased" because, well, I am biased. Get over it.
The following fulfills my contractual obligation to say something nice about the Oakland A's... Billy Beane has huge (money)balls. The unexpected signing of Cuban sensation(?) Yoenis Cespedes could be a franchise-saver. The A's haven't had a legitimate offensive star since the salad days of Giambi, Tejada and Chavez and they don't have one in the farm system right now, depending on how you feel about Michael Choice. Getting Cespedes was Oakland's best chance at landing such a player, especially since everyone knows that they only really pursue name free agents for PR purposes now. I don't know if Cespedes is going to justify the hype and ridiculous YouTube video, but he is their best shot at a middle of the order staple that they can build around and get themselves back into contention in the near future.
I'm not trying to troll Athletic fans but... I actually pity the A's. It seems like they have been stuck in rebuilding mode for a long time now, probably because they have. To some, that is a black mark on Billy Beane's record, but I think it is more of a symptom of having to survive for too long on a thin budget with an owner that is more concerned about moving to San Jose than winning right now. Really, it just isn't fair to the fans. The organization knows they are in a holding pattern until MLB figures out a way to appease the Giants so Oakland can be freed up to move to the lucrative, corporate sponsor-rich Silicon Valley. Then, and only then, will the team be permitted to operate with a payroll that isn't two to three times smaller than every other team in their division. What makes that even tougher to handle is that the only way Oakland fans can see their team get good is by having them move away, granted not far away, but still, they'd have to move and that is never fair to anyone involved.