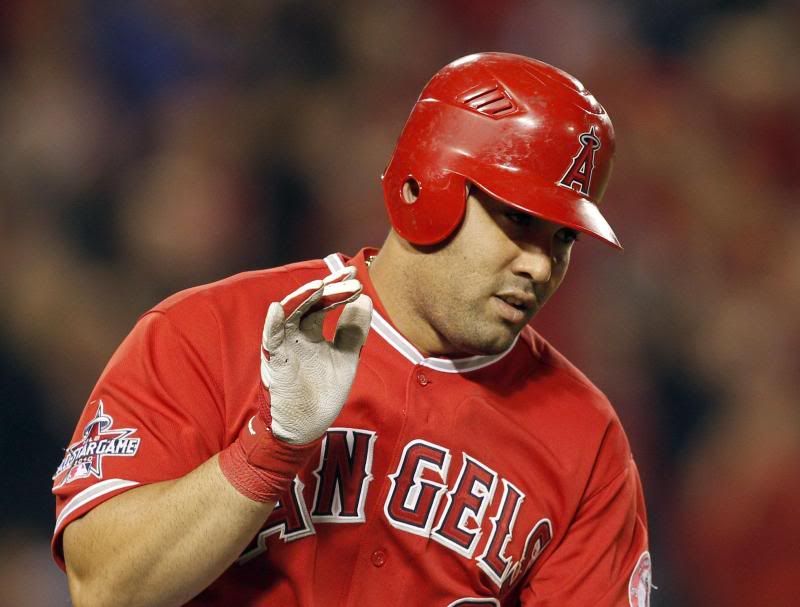 I write this article just before every season. Each time I try and think outside the box to pinpoint the most important Angel since it isn't always the most obvious choice. This year, I tried to do the same thing but couldn't find anything outside of the box. No, try as I might, the answer I kept coming back to was Kendrys Morales.
Morales isn't the most obvious choice, that would be Albert Pujols. However, Pujols really isn't the most important Angel because he is such a known quantity. Barring an act of God, Pujols is going to be somewhere in between great and incredibly great for the Angels this season. We know this. What we don't know is just how good everyone around him is going to be.
Enter Morales.
With a starting rotation that is almost certainly going to be one of the league's best, the big challenge for the Halos will be to score enough runs to back up their awesome starting pitching. In other words, it is just like every other season since 2009. And what happened in 2009? Kendrys Morales had his breakout season and helped the Angels set a team record for runs scored in a season. I think you see where I am going with this.
The Angels need to score more runs than last season, probably a lot more runs. OK, maybe not a lot, but it definitely wouldn't hurt. Having Pujols in the heart of the lineup will certainly be a big step towards that end, but even he needs some help.