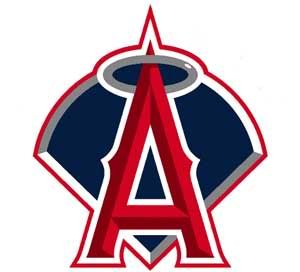 @
Los Angeles Angels of Anaheim (6-11) @ Tampa Bay Rays (10-7)
Pitching Probables: LAA – C.J. Wilson (2-1, 2.37 ERA) TB -- Jeremy Hellickson (2-0, 3.26 ERA)

Game Info: 4:10PM PT; TV - FS-W, ESPN 2; Radio - KLAA 830 AM
[wayin]b5797c41-1f23-4a62-9abf-282824271dcd[/wayin]

First thing's first: that record makes me cringe.

With nearly the exact opposite record of Tampa Bay, the Angels are proving to each and every baseball analyst that they may have been wrong about the team that was supposed to have a shot at the World Series. Don't tell me it's too early to be saying that, either. Before you know it, we'll be at the All Star break getting ready to embark on a traditional, poor second half of the season.

I'm beginning to run out of explanations as to why the Halos are doing so poorly. I've recycled the same excuses multiple times, and unfortunately, it looks as if I will continue to do so, simply because the Angels are making the same mistakes.

The Angels' bullpen is underperforming right alongside the offense. Only in terms of play can we call the defense consistent. Mike Scioscia's ever-changing line up has contributed to the many inconsistencies that make up the Angels.

Bobby Abreu will be leading off for the Halos this evening in what appears to be a backwards line up. I've avoided discussing Albert Pujols' struggles as much as I possibly could, but enough is enough.

Although the current situation is frustrating, I have not lost any faith in Pujols. It has become very clear that his struggles at the plate have led to a bit of pressure. I wish that Scioscia would recognize this and move Pujols down in the line up, where he can hit around an inconsistent offense rather than an inconsistent offense hitting around him. Am I going to hell for saying that...?

Facing Jeremy Hellickson today might be a blessing in disguise for the Angels. As a pitcher who struggles with his pitch count, perhaps the Angels will show a bit of patience at the plate and make some exciting things happen.

They owe us their patience. We've been pretty patient with them, after all.