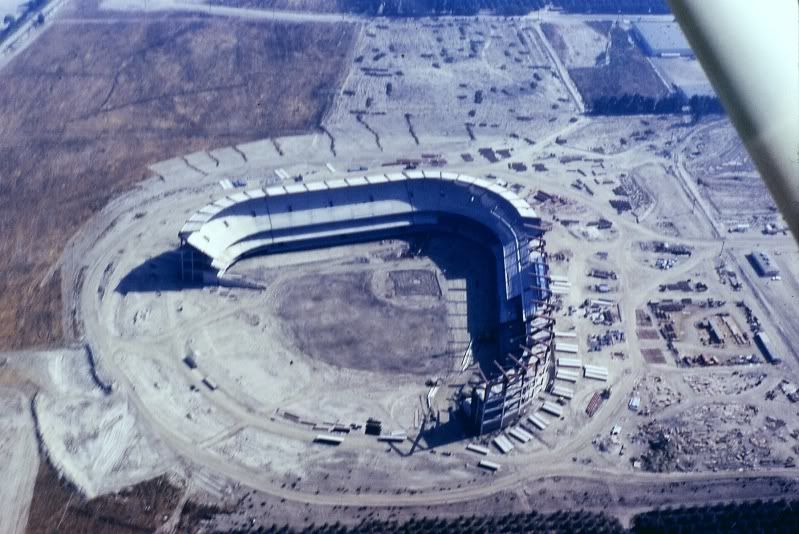 You'd think by now that the citizens of Anaheim would've learned that when Arte Moreno wants something, he usually gets it (Carl Crawford excluded). This proved to be a wonderful trait this last off-season when Moreno laid out big money to land C.J. Wilson and Albert Pujols (yeah, I know, no homers, give it time people), but now that Arte's attentions have turned to a new stadium in Los Angeles, that go-get-it attitude might not turn out to be so great after all.
Oh, right, Arte's recent meeting with the AEG executives is just supposed to be a leverage play so he can squeeze and sweeter deal out of the city of Anaheim. Perhaps a few million bucks to overhaul the foundation of Angel Stadium? Maybe throw in the option to truncate the "of Anaheim" from the team name? Or, I don't know, maybe some sort of agreement to get the Anaheim Department of Health to overlook that, um, little rat problem in the concession area?
Yeah, that must be what Moreno is after. Riiiiiiiiiiiight.
Maybe I am just cynical, but I don't think Arte Moreno was glad-handing the stadium executives behind the Staples Center just so he could make Anaheim Mayor Tom Tait Halo-red with jealousy. No, I think Arte is very serious about finally making the moniker Los Angeles Angels 100% based on fact.
Since day one of buying the Halos, Moreno has made no secret of his desire to convert the Angels into a legitimate big market, nationally followed team. It all started with the oft-mocked change in team name and has continued with increasing big money trade and free agent investments, culminating in the Pujols coup this winter. Do you really think he did all that just so he could strongarm the city of Anaheim into footing the bill for a few cosmetic enhancements to a 46-year old stadium? Methinks not.