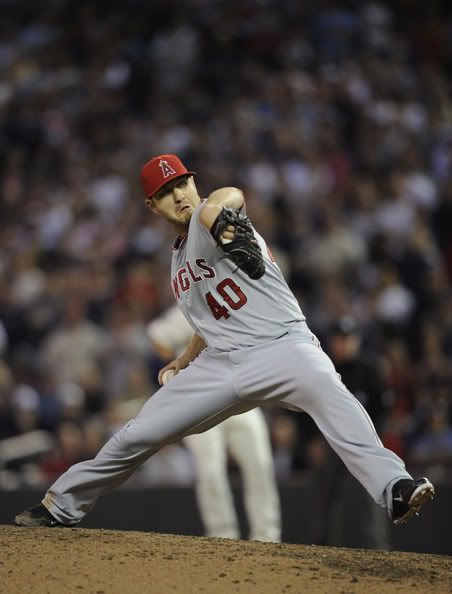 The Bullpen of Perpetual Sorrow has struck once again. That's three blown saves from the Angel relievers, accounting for three of the Angels seven losses. Oh, and Jordan Walden, who led the league in blown saves last season, hasn't even been involved yet.
There is no dubt that the relief corps needs to be fixed, and soon. The only problem is that doing that really isn't possible at the moment. Which sucks. A lot.
As cathartic as it might feel to scream at the front office to make a trade, that just isn't an option. Assuming I am reading my calendar correctly, it is April 18th. That is at least two months early for trade season. Even the most decrepit of teams isn't looking to trade away quality relievers two weeks into the season since they owe it to their fans to at least pretend that they care about winning games. Jerry Dipoto is also already on record as stating that the Angels won't be signing any free agent relievers either, mostly because there are no good free agent relievers, which is a pretty good reason.
That, unfortunately, means the Angels will have to find help from within. In that scenario, Jerry Dipoto will be doing his best Old Mother Hubbard impersonation since there are nothing but bones in his relief pitcher cupboard.