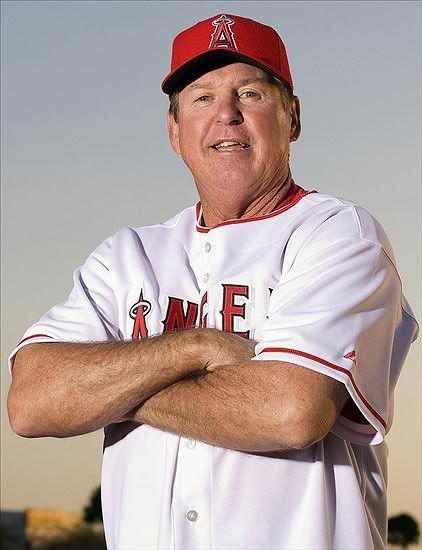 After years of calling for his head, Angels fans finally get their wish as the team has announced that embattled hitting coach Mickey Hatcher has been relieved of his duties.
For some, this is cause for celebration, but not for me, though I do think it was time for him to go. This team's offense has gotten too bad and too many batters are struggling for any hitting coach of any repute to keep his job, even if his duties don't have much to do with said struggles. This move is all about someone having to pay for the Angels' painfully slow start.
What it most definitely isn't is some sort of power play by Albert Pujols as certain national reporters are speculating (hint, the writer's name rhymes with Shmon Shmeyman).
Yes, Albert and Mickey had a little bit of a run-in over Hatcher being a bit too candid with the media. That incident was just frustration boiling over and I suspect that is what this firing is about as well, only this time the frustration comes from the top. By that, I mean Jerry Dipoto and probably Arte Moreno too. We are almost a quarter of the way into the season and the inept hitting has shown no signs of turning around, so one cannot blame management for wanting to shake things up.
Hatcher was just the easiest target. In his 13 years in the position, fans have probably been demanding his firing for roughly 11 of those years. If this firing does anything, it should appease the angry mob for a short time. What it won't do is instantly turn around the team's offensive fortunes.