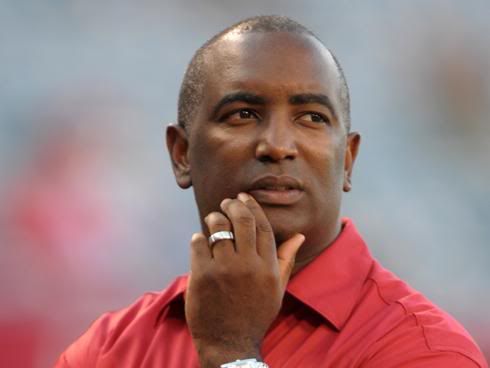 At first, it was just an odd coincidence. Then it was an annoying one. Then it started getting downright uncanny. But now, now it is an actual problem.
Jered Weaver's recent back injury is what pushed this series of unfortunate events from eerily bad luck to possible curse. Literally every player that the Angels have signed as a free agent, been acquired via trade or agreed to an extension with since late last season has been smote by the baseball gods to one degree or another.
Weaver and his out-of-nowhere back injury despite a history of being an invincible workhorse may be the most recent stroke of bad luck, but it serves to show where the curse originated as his extension was the next to last move made by deposed GM Tony Reagins. I say next to last because clearly Reagins cast some sort of voodoo spell over the franchise on his way out the door.
BEWARE THE RUNE OF REAGINS!