Game Preview 4/15/12: Third time is a charm - Angels @ Yankees
@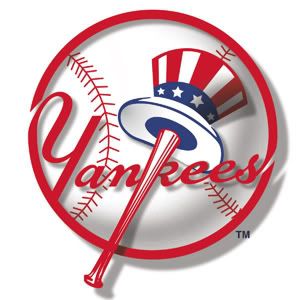 Los Angeles Angels of Anaheim (3-5) @ New York Yankees (4-4)

Pitching Probables: LAA – Jerome Williams (0-0, -.-- ERA)  NYY – Ivan Nova (1-0, 2.57 ERA)

Game Info: 5:05 PM PT; TV - ESPN; Radio - KLAA 830

[wayin]0c7a72fb-30be-4c77-98d9-8f2fd02f1367[/wayin]
It is the third series of the season and the Angels still don't have a series win.  They got shown up at home by the Royals and then fell apart on the road against the lowly Twins.  Yet now they can right the ship by taking a series from the mighty Yankees in the Bronx.  Third time's a charm, right?
Of course, it won't be that easy.  One of the bigger problems the Angels have had so far this year is that their vaunted rotation has yet to live up to its lofty expectations.  They've got those four big name starters but not much to show for it.  But it isn't one of the top four going for the series win tonight, it is Jerome Williams, the red-headed stepchild of the rotation, who is being asked to get it done.  That is less than ideal but it might also be just what the doctor ordered.  Nothing else has gone as expected for the Angels so far, so why not use a little of that mojo in their favor by getting an unlikely win from an unlikely source?  It just might be crazy enough to work.
Oh, God. 8:30am and still nothing from Mr. ™. I hope he didn't stroke out during last night's game. We just started hospice here yesterday, maybe I can have them send someone to check on him.