Game Preview 9/10/11 -- Episode 2: Attack of the Haren -- Yankees @ Angels
 @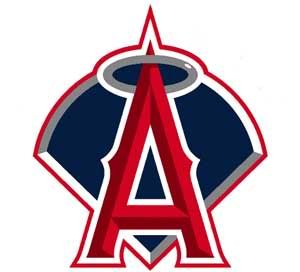 New York Yankees (87-56) @ Los Angeles Angels of Anaheim  (79-65)
Pitching Probables: NYY CC Sabathia (19-7, 2.97 ERA)  LAA – Dan Haren (14-8, 3.20 ERA)
Game Info: 6:05 PM PT; TV - Fox Sports West; Radio - KLAA 830 AM
So I left the house yesterday morning and forget to set the DVR for last night's game so I missed out on Jered Weaver's apparent handcuffing of the Yankee line-up, so I am hoping to catch thte sequel tonight starring Dan Haren. Standing in for Bartolo Colon as the villian of our movie is another massive human being, CC Sabathia. Part two of this trilogy has a bigger, badder bad guy of course, since Sabathia is still in the Cy Young discussion. But our hero has all the supporting case he needs since it will feature the young starlet that is Mike Trout. Grab your popcorn and snowcaps and settle in for this thriller.
The Angels seem to keep finding ways to win. One night, it's a come from behind effort. Another night its a long ball barrage or a scrappy small effort. Really all they do is win. I honestly don't know what this team is going to come up with next. Which is both fun and massively nerve racking. The fact that the team has become so mult-faceted is mildly suprising since we have been wondering where exactly the power was going to come from. We all knew they would play hit and run, pitching and defense type baseball but every once in awhile they break out the homer bats.

Given that Sabathia is really, really good and the Angels just spent last night getting stiffled by Colon, you would think this one would be another Angel struggle. But I've got a feeling about this one. Sabathia has to have one stinker in him sometime and the Halos own the Yankees in Anaheim. This one could be a wild one.

What Kind of Game will Tonight Be? (Click Here to Vote)