Game Preview 5/6/11 -- Cooling off Cleveland -- Indians @ Angels
@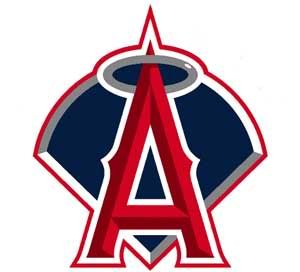 Cleveland Indians (21-9) @ Los Angeles Angels of Anaheim (18-14)
Pitching Probables: CLE -- Justin Masterson (5-0, 2.25 ERA) LAA Tyler Chatwood (2-1, 4.94 ERA)

Game Info: 7:05PM PT; TV - Fox Sports West; Radio - KLAA 830 AM


And so the Angels return home after what I guess could be called a successful road trip. Taking 2 out of 3 against the Rays and splitting with the Red Sox gives them a winning trip, which is usually what you aim for anytime you head out on the road. The question is what sort of emotional toll will the last couple of games take? I see it going one of two ways, either they use the marathon game and it's daytime companion as a springboard to a hot streak or it leads to a total collapse due to mental fatigue. I imagine the schedule makers thought they were doing the Halos a solid by giving them the Indians, but fate has a way of playing cruel games.
The Indians are without a doubt the feel good story of the early season. They have the best record in the AL and are riding a 7 game win streak heading to Anaheim. On top of that they get to throw their ace, the almost unhittable Justin Masterson to lead things off. It is of note that the last time Cleveland visited, they left having lost two of three, but they are still quite formidable. 

Monkey See, Monkey Do Expect a big game from Tyler Chatwood. The one thing we all agree on is that he is probably a bit over his skis pitching in the majors. But something tells me this kid is a big game pitcher and this is the first team he will be seeing twice. Everyone I read talks about his mental toughness and his calm demeanor on the hill, which are two things you need to deal with being a big timer in the majors. He is starting to figure out how to pitch and if he can avoid the big inning early, he has shown he can be dominant. The key for him will be dealing with Grady Sizemore, who has always scared the crap out of me with all he can do. If he can minimize Sizemore and the Cabreras (Asdrubal and Orlando), he should get a solid 7 innings in.

Monkey See, Monkey Don't Please for the love of all that is holy leave Fernando Rodney out of this game. At this point the relief strategy should really be Thompson to Downs to Walden. Everyone else out there is a grease fire waiting to happen. Chopper has been fantastic and Downs has shown the mental toughness to deal with the pressure of the 8th. Walden's Boston nightmare was an aberration and my man crush will be rekindled as he returns to his dominant form. 

The Monkey's Bananas Prediction Of The Game I am normally a baseball pessimist and expect the worst to happen (after all I have been an Angels fan for most of my life and that is a path filled with misery, despair and shattered dreams). But even though this team has games where it can't hit it's way out of a wet paper bag, something is starting to click for me. I really like the youth movement on this squad and with Vernon Wells and Torii Hunter starting to seemingly find their swings, maybe this is where the Angels start to take off. At least that's what I'm hoping for, but as has been documented my predictions rarely come true. Angels shut down to the Indians and deny Masterson his sixth win, Walden comes in for the ninth and strikes out the side and the Angels win 5-3. And somewhere Troy Percival smiles as an Angel closer does something he could never do...beat the Indians.