Top Ten Thursday: Nicknames for the Angel Lineup
I don't know about you, but I'm getting tired of trying to think of new and different ways to describe the general ineptitude of the Angel offense. I am literally running out of adjectives. But rather than endlessly thumb through a thesaurus, I've got a better idea: let's come up with a nickname for this lousy lineup that encapsulates their awfulness. That way, we can just use that all the time and save a lot of trouble.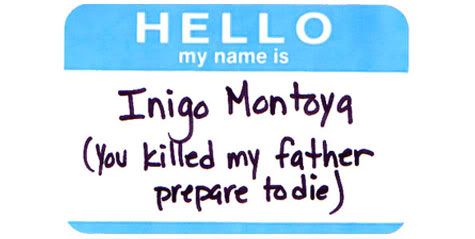 Scioscia's Slappies
The Red LOB-sters
The Lineup That Situational Hitting Forgot
Shutout Waiting to Happen
The Neverending 0-2 Count
Torii and the GIDPs
Hatcher's Hacks
The Young and the Powerless
Reagins' Folly
The Best Lineup That Money Couldn't Buy
Torii and the GIDPs was my favorite
@hollanhendrix Did you read that article the other day advocating for a loss of BA based on DP's hit into? Poor Torii! He'd be down in Mathis territory.
@Rick K. @hollanhendrix That was a good article, I saw that too. There is a stat I have always wanted to try and compile that basically factors in total bases + stolen bases + going first to third - getting caught stealing or taking extra bases - GIDPs. One of these days I'm going to get my hands on the data to do that... or I will continue to be too lazy to figure it out.
@monkeywithahalo @hollanhendrix Seems to me Mark Simon at the ESPN Stats and Info blog is working on something similar. Good to have you back, hope this means you are getting settled in to the new home. LOL!! Chatwood just got a hit, which reminds me; time to fire up the iPad MLB At Bat 11 and get some audio so I don't have to listen to these Fox lamebrains. OH, I hope Chatwood didn't hurt himself scoring just now! Hard to tell, he was smiling so big. Just thinking how weak these guys sounded and it's Ken Forsch with Terry Smith. Yikes! Taking that front office job instead of announcing was a good decision, Kenny!
Green Power Baseball (since reliance on wind power is inadequate, as is the Angels' offense)