Game Preview -- Old Friends in the Big Apple -- Angels @ Mets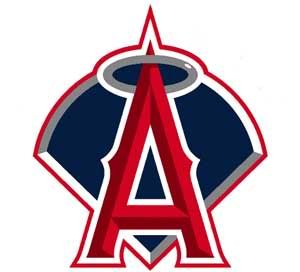 @
Los Angeles Angels of Anaheim (33-37) @ New York Mets (34-35)
Pitching Probables: LAA – Joel Piniero (2-3 4.03 ERA)  SEA – Chris Capuano (5-6, 4.40 ERA)
Game Info: 4:10 PM PT; TV - Fox Sports West; Radio - KLAA 830 AM
The Angels head to the big apple to take on the red headed stepchild of NY Sports, the lovable Mets. In some ways these two teams are alike. Both live in the shadow of a more famous older brother. Both were born at roughly the same time. And both fan bases always seem surprised when their team plays well.
Monkey See, Monkey Do Expect to hear some chatter about a couple of former friends of the Halo. This marks the first time the Angels might see K-Rod in a Met uniform standing on the mound to shut them down. It's easy to forget just how dominant Frankie was and how important he was to the Angels winning the World Series in 2002. If anything it should provide a nice chance to see some of the footage from that magical year. It also marks the first time we have seen Terry Collins in a long time. Collins managed the Angels from 1997-1999 (the era most famously known as the dark years of the periwinkle uniforms) before a player mutiny led to him being fired and eventually replaced by Mike Scioscia. I would imagine there will be considerably less talk about Collins then K-Rod.

Monkey See, Monkey Don't get your hopes up about Joel Pineiro. His recent starts have become more and more worrisome due mostly to his inability to get his sinker to sink. He has been leaving the ball up and that has spelled doom over his past four starts. Pineiro has been stuck on win 99 for awhile now and I just don't see him picking up the win today.

The Monkey's Bananas Predction of the Day Did you know that the Rally Monkey recently turned 10? I was actually at the game when it happened (I remember thinking how random the whole thing was at the time) and it seems that a few comeback victories is what the Angels need to get rolling. It would be even stranger if it came off K-Rod in the top of the ninth followed by Walden coming in to get the save. If fact, that is exactly what will happen. Angels win 6-5! Believe in the power of the Monkey!!!