Game Preview 6/25/11 -- A Sort of Homecoming -- Angels @ Dodgers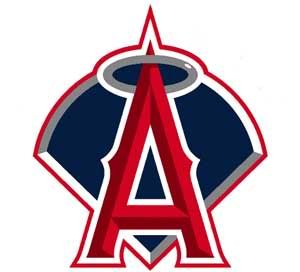 @
Los Angeles Angels of Anaheim  (37-39) @ Los Angeles Dodgers (34-42)
Pitching Probables:
LAA – Dan Haren (6-5, 2.96 ERA) LAD -- Rubby De La Rosa (3-1, 4.58 ERA)

Game Info:
7:10 PM PT; TV - KCOP; Radio - KLAA 830 AM
The Angels have traveled a long and winding through the four corners of the United States and now are within spitting distanceof home for the last of their 12 game odyssey. The question tonight is will there be more Angels fans in the stands at Chavez Ravine that those in Dodger Blue?
Anytime I fret about the state of the Angels I pick up the paper and smile at the current plight of the Dodgers. Just think they could have had Mike Scioscia as a manager and Arte Moreno as their owner. But fortune has not been kind to the Dodgers and, ever so slowly, the Halos have crept into the LA market. On top of that a strong showing this weekend will go a long way to putting the Angels right in the thick of the AL West race.

Monkey See, Monkey Do Expect a low scorig game. Haren has been pitching relativey well (with the exception of his last outing) and Dodger Stadium is a cavernous place at night, maybe even worse than the Big A. Neither team is hitting the cover off the ball so a pitcher's duel is in order.

Monkey See, Monkey Don't Expect to see Torii Hunter tonight. No one in their right mind would expect him to play after that  horrendous crash the other night. Unfortunately, that means Bobby Abreu has to play the outfield, which is always one step from disaster.

The Monkey's Bananas Prediction of the Day I'm calling for a Trumbo-thon tonight. Emboldened by his series against the Marlins, Trumbo will continue his hot hitting and the Angels will continue their domination of the NL. Angels win 4-1.