Game Preview 6/18/11 -- Overcoming Boredom -- Angels @ Mets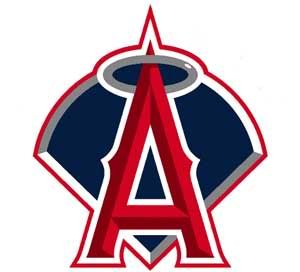 @
Los Angeles Angels of Anaheim (34-37) @ New York Mets (34-36)
Pitching Probables: LAA – Dan Haren (6-4, 2.54 ERA)  NYM -- Mike Pelfrey (3-5, 5.11 ERA)
                                                                     Game Info:
4:10 PM PT; TV - Fox Sports West; Radio - KLAA 830 AM
  After last night's nailbiter thanks to a shaky but ultimately effective bullpen, The Angels look to settle things down by throwing Co-Ace Dan Haren at the Mets. I have to admit that this series is a primary argument against interleague play. Here are two below .500 teams in the middle of their divisions which leads to something of a boring series to write about and watch. But with re-alignment on the horizon in some form, I guess we all should get used to these sorts of non-descript matchups more often.
Monkey See, Monkey Do
I am hopeful that this is the sort of game that the Angels offense can finally find a groove from Pelfrey is a pretty run of the mill pitcher and the Angel bats showed some life last night, so maybe this is a breakout game for the team. It would be especially sweet to see Russell Branyan hit a pitch hard and even get a hit or two. The problem is that these types of games can also go the other way with some random hurler shutting the Halos out for seven innings.
Monkey See, Monkey Don't
expect the same stellar outfield defense we saw last night. With Speedy Petey getting the day off, Bobby "Dear Lord don't hit it to me" Abreu will be patrolling Left today. Bobby is already atrocious on defense and Citi Field is massive so I would expect at least two balls to get by him today. If I were Jose Reyes I would be trying to hit everything I could in that direction. Once it gets past Bobby, he could run forever.
The Monkey's Bananas Prediction of the Day 
at some point the Angel pitchers will have to get a hit. Today is there best shot since Haren used to play in the NL and had to hit regularly. I say he gets a rally extending base hit and the Angels give him just enough run support to knotch the victory. Angels take it 5-2.