Game Preview 6/11/11 -- Light it Up like it's Dynamite -- Royals @ Angels
 @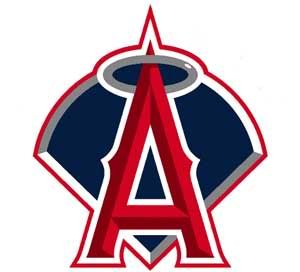 Kansas City Royals (28-36) @ Los Angeles Angels of Anaheim (30-35)
 
Pitching   Probables: KC -- Felipe Paulino (0-4, 3.82 ERA)  LAA – Joel Pineiro (2-3, 3.76 ERA)
                                        Game   Info:
6:05 PM PT; TV - Fox Sports West; Radio - KLAA 830 AM
I have chosen to look on the bright side of things. Today is a new day. The sun is shining. The birds are chirping and today is the day the Angels turn it around. There is no way that Joel Pineiro is going to let another chance to get his 100th career win go by. I am supremely confident and 100% supportive of the Angels tonight. Yes sir, you will not get once ounce of negativity out me tonight. Tonight, in the immortal words of the poet Taio Cruz, the Angels will be "Dynamite". (okay so maybe that was a bit much...)
Monkey See, Monkey Do
Expect the Angels to start running. One of the strange things about this season has been the lack of aggressive baserunning. This was supposed to be the season the Halos returned to the rabbit race. They even went out a created a team that looked a lot like the vintage 1980's Cardinals that stole a ton of bases but couldn't hit a homer to save it's life. But so far, the Angels have been glued to the bases. Tonight seems like a good night to get Bourjos, Aybar, Itzuris and Abreu on the move. Maybe that will generate some offense for once.
Monkey See, Monkey Don't
I wouldn't hold my breath on seeing the broadcast team taking the high road and not mention tonight's Taio Cruz concert. The over/under on the number of plugs will be about 50. Let's just hope we don't have to endure one of those awkward 2nd inning interviews like the ones they have done with the ceremonial pitch throwers. Cruz is British and may or may not think he is watching some bastardized form of cricket. Maybe I'm a traditionalist but seems like the team should spend more time looking for a power hitting 3rd baseman than a post game entertainment package.
The Monkey's Bananas Prediction of the Day
This is it. The moment of truth. Pineiro will be lights out tonight and the Angels will steal 7 bases in route to a victory. Yeah, that's right put a halo around this one, the losing streak ends tonight!!