Game Preview 7/31/11: Cy Young Showdown in Motown - Angels @ Tigers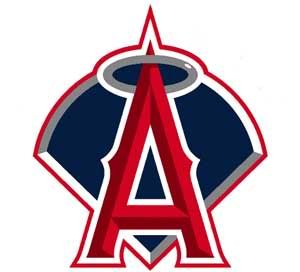 @
Los Angeles Angels of Anaheim (59-49) @ Detroit Tigers (56-51)
Pitching Probables: LAA – Jered Weaver (14-4, 1.79 ERA) DET – Justin Verlander (14-5, 2.34 ERA)
Game Info: 10:05 AM PT; TV - KCOP; Radio - KLAA 830 AM
It is the showdown we've all been waiting for: Weaver vs. Verlander!
Seldom is there so much hype for a regular season game, but fans of not just the Angels and Tigers, but all of baseball too, have been licking their chops in anticipation of this ace vs. ace confrontation between the two front-runners for the AL Cy Young Award. And seldom is such a marquee matchup between two elite pitchers taking place right in the middle of intense divisional races for both teams. Really, you couldn't ask for much more, especially when you layer on top all the hoopla from the trade deadline coming up at 1PM PST, right when this game should be ending.
A surefire great pitching duel and the apex of the trade season, I think I've just died and gone to baseball heaven.
Monkey See, Monkey Do - Do expect the Angels to make a trade today. I am heartbroken that the Halos not only failed to get Koji Uehara but that the Rangers were the ones that ended up landing him, yet I remain adamant in my position that Tony Reagins will not let the deadline pass without making a move to improve the bullpen. Even if they only end up with a mediocre middle reliever like Rafael Betancourt, I'll be happy. Obviously, I'd rather they snag Heath Bell (won't happen), but compared to the like of Thompson and Rodney, any right-handed reliever with a pulse would be an upgrade. (FYI, I write this the night before the game, so if a trade happens before this posts, just pretend that I predicted that trade).
Monkey See, Monkey Don't - Don't be too upset if the Angels for some reason do NOT make a trade today. First, Reagins failing to make a trade may not be a bad thing given how well the Kazmir and Wells deals turned out. Second, Reagins has a history of waiting until August to make moves via waivers, specifically the Kazmir acquisition and the Fuentes unloading were both August trades. Odds are that anyone Reagins gets will be a lower impact guy, but it will also barely cost anything if he waits another week or two. The Angels would be better off with help NOW, in my opinion, but I can very much see Reagins holding off until mid-August to try and get someone he wants for a bargain basement price.
The Monkey's Bananas Prediction of the Game: I've been convinced all season long that Weaver is going to get jobbed out of the Cy Young by Verlander, and I think this game is going to play a big factor in that. I am guessing that both pitchers go the distance, only Verlander gives up one run and Weaver gives up two, with one being unearned. Thus Jered takes the loss and dumbass voters get to point at this game on the schedule and say, "see, in the playoff push part of the season, Verlander won, that makes him better."
Yeah, it's too bad the Angels don't have more trade chips to use. You just can't give up a young, everyday player with the upside of Peter Bourgos for an aging relief pitcher or a relief pitcher at all. Interesting that the Yankees have four kids in the MLB top fifty prospects list even after all the free agent hijinks they go through. That's superior scouting, along with an element of luck. Odd that the Angels don't have anyone other than Mike Trout on that list who, apparently, was such an obvious choice that even Bill Bavasi could have picked him. Who has been in charge of such things for the past several years? Whoever it was should be fired!
Oh, this is just GREAT! I guess it's official, Bobby Abreu's option vested today. Isn't that wonderful? I feel very confident, going forward, that age 38 Bobby will be a HUGE improvement over age 37 Bobby. Don't you? As such, he will be exactly the player we need to clog up the roster so Mike Trout begins the season at Triple A. Is the front office hoping Morales is NOT able to return? At least the Angels don't seem to be a team married to the idea of playing a guy just because they gave him a big contract. I kind of wish the Rangers had made their bullpen upgrades earlier, then they could have known Bobby wasn't going to take them over the top this season.