Game Preview 7/29/11 -- The Two Halves Meet -- Angels @ Tigers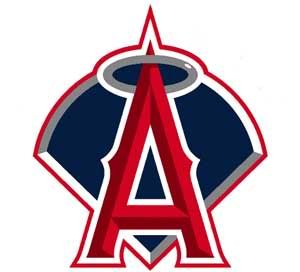 @
Los Angeles Angels of Anaheim (58-48) @ Detroit Tigers (55-50)
Pitching Probables: LAA – Tyler Chatwood (6-6, 3.64 ERA) DET – Rick Porcello (10-6, 4.67 ERA)
Game Info: 4:05 PM PT; TV - Fox Sports West; Radio - KLAA 830 AM

The last two Angels games have been studies in contrast. Santana's No Hitter was an exercise in pitching brilliance while yesterday's 12 run outburst was a prime example of how to pummel your opponent into submission. And yet, even with the last two days of evidence, most pundits are taking the Angels seriously as playoff contenders. All you hear is how Texas is going to get Heath Bell and will eventually pull away since they are clearly the most talented team in the west. But the Angels just keep plugging away and one of these days they will put both halves of the game together. That, my friends, is what happens today.


Monkey See, Monkey Do Expect this battle of young guns to go to the #52 in Red. Chatwood is starting to figure out how to get batters out without having to throw a thousand pitches. Bobby Wilson gets the call behind the dish and is riding a hot streak that includes Chatwood's last start, when he blew threw Baltimore on his way to a win. Chatwood also seems to pitch very well on the road, having won his last four road starts with a below 1.00 ERA. Porcello is a nice pitcher but the win total is misleading when you look at the high 4 ERA. He also sports a 7.40 ERA against the Angels in three starts, so get out the hitting shoes boys.

Monkey See, Monket Don't Expect me to have much more patience for the round robin infield shuffle that is going on right now. Today's answer to the riddle is to put Howie Kendrick in Left and give Vernon Wells the day off. This is the primary problem with having all these interchangeable middle infield types. They all do roughly the same thing, although I argue that any day Howie is not in the line-up is a potential loss, and finding playing time for all of them will end up hurting the Angels in the long run. If a guy doesn't know each day whether he is playing or not it messes with his head eventually. I would imagine that any deal that is done will include one of these guys as compensation (most likely Callaspo since his baserunning is atrocious.)

The Monkee's Bananas Prediction of the Day Like I said earlier, today is the day that the two halves meet. The offense will jump out with a couple early runs and blow it open late. Chatwood will pound the strikezone like a dimminutive jack hammer and cruise to 7 innings of 1 run ball. We will all hail Bobby Wilson for his genius behind the plate and the Angels will win another one, 6-1. Afterwards, all of the ESPN analysts will get together to wonder who this team from LA is and why they have never heard of them before.