Game Preview 7/24/11: Angels Looking For a Series Win and Something Extra - Angels @ Orioles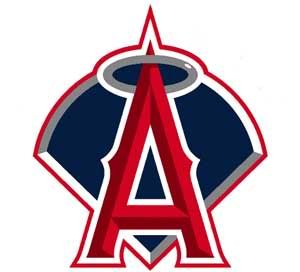 @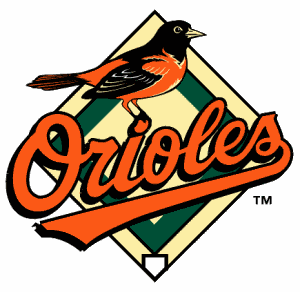 Los Angeles Angels of Anaheim (54-47) @ Baltimore Orioles (40-57)
Pitching Probables: LAA – Tyler Chatwood (5-6, 3.71 ERA) BAL – Jeremy Guthrie (4-13, 4.35 ERA)
Game Info: 10:35 AM PT; TV - Fox Sports West; Radio - KLAA 830 AM
I will spare you the obvious lecture on how the Halos would be wasting a big opportunity should they not win this game and thus lose a series to the sadsack Orioles right in the middle of a playoff race. I know this. You know this. The Angels know this.
We are all pulling for the Angels to walk away from this game with a series win under their belts, but I am secretly hoping they leave Baltimore with a little something extra. That something has a name: Koji Uehara. I've been complaining for months about how the Angels need a righty setup man, but also need a reliever who doesn't get ruined by walks. I've searched high and low for a perfect match and Uehara is that guy. He may not throw very hard, but his BB/9 rate is a microscopic 1.64, but he also pairs that with a very impressive 11.86 K/9 rate. The only real problem he has is he gives up a few more homers than you like to see, having allowed six this season, but since he has allowed just 23 hits in 44 innings, I think that is something the Angels can live with.
Hopefully Tony Reagins got a good look at Koji last night when he dusted the Angels in order on just nine pitches and was impressed enough to take a stroll over to Baltimore GM Andy McPhail's luxury box during today's game to work out a deal so that the Angels can get on their flight after the game with one extra passenger.
Monkey See, Monkey Do - Do hope that someone beats the freaking Rangers. Those jerkwads are off and running again after getting dropped by the Halos in Anaheim. Why can no other team beat that pack of talentless assclowns? I do think that the Angels can chase them down, but it would really help if they didn't have to do it all by themselves.
Monkey See, Monkey Don't - Don't listen to me anymore when it comes to the Angel catchers. I've done everything in my power to try and figure out what Sciocia is doing with his backstops, but I am always wrong. I thought for sure demoting Hank Conger would lead to Bobby Wilson getting a real look at playing time, but now Jeff Mathis has started three days in a row. I'm pretty sure Wilson will start today just because it is a day game after a night game in intense heat for Mathis, but otherwise, Mathis looks like "the guy" even though Scioscia has been openly complaining about not getting any offense from his catchers. I don't know that Wilson can necessarily fix that, but we know that Mathis and his .183 average isn't going to solve the problem. I'm still holding out hope for some kind of trade, but you would think that they would give Wilson a look before hand to see if he is worth keeping around.
The Monkey's Bananas Prediction of the Game: It was one thing to deal with the heat during the evening, it is going to be quite another to deal with it in the middle of the day. My prediction for the day is that Tyler Chatwood will fall victim to the blazing temperatures and have to be pulled for exhaustion during the fourth inning. He's a kid, so he should be in good shape, but he works so dang hard nibbling at the corners all the time that all those 20+ pitch innings he has are going to feel like 50-pitch innings today and cause him to get the early hook.