Game Preview 7/23/11 -- Hitting the Pinata -- Angels @ Orioles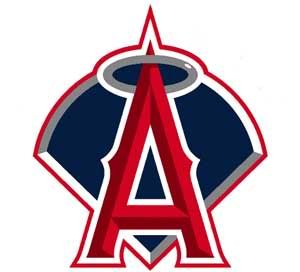 @



Los Angeles Angels of Anaheim (54-46) @ Baltimore Orioles (39-57)

Pitching Probables: LAA -- Joel Piniero (5-4, 4.58 ERA)  BAL -- Brad Bergesen (1-6, 5.76 ERA)

Game Info: 4:05 PT; TV - FS-W; Radio - KLAA 830 AM

Four wins in a row sure would be a nice thing right about now. As much as my baseball optimistic side was in play yesterday, the pessimist in me returns with a vengence for this one. Joel "Pinata" Pineiro returns to the mound following his worst outing as a professional and faces a team that has beat the crap out of him in the past. If the Angel offense has it's usual anemic performance that four game winning streak will be just a pie in the sky dream...
Monkey See, Monkey Do Expect Pineiro to get lit up like a Christmas tree. The Orioles have blistered Joel in the past to the tune of 5.27 ERA in 54 innings pitched. That's not a small sample size people. Given that Joel has been anything but consistent, the tea leaves point to Baltimore getting it's offense back on track. This puts even more pressure on the offense to deliver some runs against a guy who worked them last year. I would expect this one to at least be competitive if the Angels can keep Vernon Wells hot and get something out of at least one other hitter in the lineup.

Monkey See, Monkey Don't Expect to see much more of Mike Trout this year. Speedy Petey Bourjos comes off the DL and is back in center. This may be blasphemy on my part, but I think Bourjos is a better defensive centerfielder at this point than Trout. It's hard to remember that Trout is only 19 and has certainly aquitted himself admirably filling in, but Bourjos is the best option at this time. What I hope is that the Angels don't just keep Trout sitting on the bench, starting every once and awhile. The kid needs at bats and he should get them at Triple A right now.

The Monkey's Bananas Prediction of the Day A bloodbath. An absolute bloodbath with serious questions being raised about Pineiro. This one will highlight all the Angel shortcomings and rekindle the doom and gloom scenarios for all to see. An early tight game will be blown open around the fifth inning. I hope I'm wrong this time...but I've got a bad feeling about this one.