Game Preview 7/22/11 -- The Heat is On -- Angels @ Orioles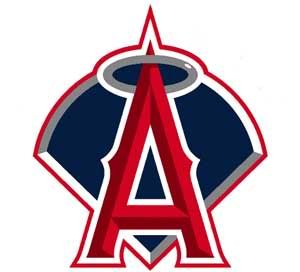 @


Los Angeles Angels of Anaheim (53-46) @ Baltimore Orioles (39-56)

Pitching Probables: LAA -- Ervin Santana (4-8, 3.84 ERA) BAL -- Alfredo Simon (2-2, 4.36 ERA)

Game Info: 4:05 PT; TV - FS-W; Radio - KLAA 830 AM


The Angels hit the road for a nine game swing. The timing for the trip would seem fortunate since the boys seem to play well on the road and Baltimore is struggling. But rememebr the last time we saw these particular birds, they gave the Halos a hell of a time. Combine that with yet another no name starting and you could spell a recipe for disaster... but I'm choosing to be optimistic for once.
Monkey See, Monkey Do I would expect the Halo offense to have a slightly better showing then they did yesterday. Alfredo Simon may possess all the right ingredients for Angel kryptonite, but he isn't an All Star like CJ Wilson was. Simon is a converted reliever so extending his pitch count will be key to getting to him and scoring some runs. It isn't often I preach patience but seems like this is ther kind of game Bobby Abreu becomes very important for. Abreu needs to get hot here the next few days and this is as good a place as any.

Monkey See, Monkey Don't Expect a dominant performance from Ervin Santana. Santana has been good lately but has had trouble in the past vs. the Orioles. Santana just needs to keep the ball in the park (not an easy feet at Camden Yards) and keep red hot Nick Markakis in check. While we are at it, expect to see Fernando Rodney at some point today or tomorrow. The Angels are one of the dozen or so teams looking for bullpen help from the right side and I would imagine the Angel brass want to see if Rodney can be of any use or if they have to make a deal. I can save them some time if they want my opinion...HELP WOULD BE A GOOD IDEA!!!!

The Monkey's Bananas Prediction of the Day Call me crazy but the last two wins seem like the start of something. The temperature in Baltimore is supposed to be hotter than Hades which has in recent months been good for the Angels for some reason. I think this series has sweep potential and it starts tonight with a big win, with homers from Abreu and Trout (perhaps of the inside the park variety).