Game Preview 7/15/11 -- And We're Back -- Angels @ A's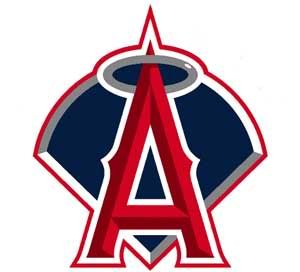 @



Los Angeles Angels of Anaheim (50-42) @ Oakland A's (39-53)
Pitching Probables: LAA -- Dan Haren (10-5, 2.61 ERA) OAK -- Brandon McCarthy (1-5, 3.66)

Game Info: 7:05 PM PT; TV - FS-West; Radio - KLAA 830 AM


The Angels open the official second half of the season in arguably the worst stadium in baseball chasing one of the hottest teams for supremacy in the AL West. The Texas Rangers are on one of those refuse to lose jags that make you sick to your stomach when it isn't your team. As hot as the Angels have been the past few weeks, they are in danger of losing ground if they don't come off the All Star Break and pick up right where they left off.
Monkey See, Monkey Do Expect Dan Haren to be even more awesome than he ways. I know a lot was made of those "all stars" that didn't show up because they had a hang nail or a bruised pinky toe, but I imagine that Haren would have very much liked to have been selected (even though he wasn't eligible to pitch). Haren has been nails in his last three starts and gets to feast on a putrid A's line-up. Haren should take the anger of not getting picked and channel it into his pitching the rest of the way.

Monkey See, Monkey Don't expect the Halos to keep parading around like the Bronx Bombers. I know I have said this before, but the power surge of late is not necessarily a good thing in the long run. Teams that rely on power get burned eventually and the Angels don't have the consistency to keep hoping for home runs to bail them out. That being said, if Mark Trumbo can keep up what he was doing over the past three weeks, you have to start taking him seriously as a Rookie of the Year Candidate. As written on the blog earlier, Torii Hunter is absolutely the key to the team. The pitching and defense will be there, but Torii has got to lead by example by hitting when it counts (and cutting down on the double plays while he's at it.)

The Monkey's Bananas Prediction of the Day I think this team feels like they are a legit playoff team and has enough veteran's to know that playing well off the break is a necessity. Big games from Hunter and Wells along with another shut down Haren performance rule the day. Angels win 5-2. Welcome back everyone...