Winning Wednesday: Canines and Closing Time
The Angels haven't exactly been doing as much winning as we all hoped, but that doesn't it is a total loss. This week's winners are brought to us by way of canines and closing time.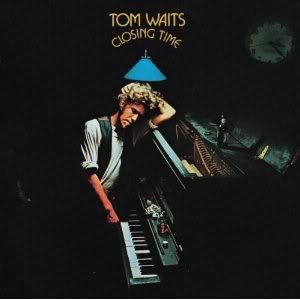 You didn't really think I was going to go with Semisonic over Tom Waits, did you?

Winning Honorable Mention:

Struggling contenders. To fans of supposed contenders suffering slow starts like the Angels, Red Sox, Brewers, Giants and Tigers (but mostly the Angels), I direct you to the NCAA Champion Connecticut Huskies. Considered a contender coming into the season, the Huskies floundered all over the place during the regular season and wound up ninth in their conference. But that didn't stop them from getting hot at the right time and riding that hot streak all the way to a championship. I'm just saying if UConn can overcome that kind of a slow start, I don't think I'd be feeling too bad if I were a fan of a team that had a losing record one week into the MLB season.
Me. I've recently been given a shot at a new writing gig thanks to my work here on this blog. I can't divulge the details just yet, but it is a definite promotion. Stay tuned.
Winner of the Week:
Jordan Walden. I have to say, I thought the Walden Hype Machine had somehow broken down. It seemed like we never heard about him in the pre-season, so I kind of thought that maybe the team had soured on him a little bit, at least enough to hold off on all of the closer of the future talk. I even started to convince myself that there were some troublesome signs in Jordan's minor league numbers. Heck, his terrible beard even had me starting to turn against him. Boy was I wrong. Somehow Walden has been the only Angel reliever who hasn't been dragged down into the darkness and he has been rewarded by being named the new closer, something I thought had no chance of happening until at least July. Nope, he just needed four games and I have the distinct feeling he is never going to give the job back.