Game Preview 4/6/11: Angels @ Rays - The Quest for Run Support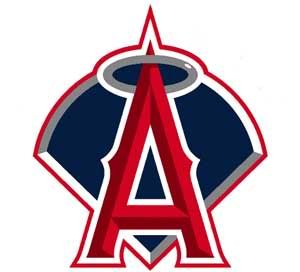 @
Los Angeles Angels of Anaheim (2-3) @ Tampa Bay Rays (0-4)
Pitching Probables: LAA – Dan Haren (0-0, 1.29 ERA) TB – Jeremy Hellickson (0-0, -.-- ERA)
Game Info: 10:10 AM PT; TV - Fox Sports West; Radio - KLAA 830 AM
Now that the bullpen is fixed (kind of, and by kind of I mean, not really), can we the Angels please do something about their uncanny inability to give Dan Haren some run support?
To be fair, run support is a problem in general for the Angels, but for some reason it is especially troublesome whenever Haren is on the mound. Fortunately, Haren shouldn't need too much help seeing how the Tampa has scored a mere six runs through four games. Would it really be too much to ask for the Halos to put up six runs? I have to believe that is more than enough for Haren to pick up the W and after seeing his season debut go to waste, the lineup kind of owes it to him.
Monkey See, Monkey Do - Do keep your eyes on Jeremy Hellickson. He is probably the odds-on-favorite for AL Rookie of the Year, so he is definitely a special talent. More importantly, I drafted him on all five of my fantasy teams, so part of me is secretly hoping for the Angels to win 1-0. But seriously, Hellickson showed flashes of awesomeness during his brief call up last season, so don't expect nerves to get the best of him and instead hope that he doesn't get the best of the Angels.
Monkey See, Monkey Don't - Don't expect to see Michael Kohn in a high leverage situation today. His dominant spring is already forgotten and it seems that his recent struggles are getting to him as Vernon Wells tweeted about how he and Kohn were both going through video after last night's game to see if they could figure out what is going wrong with him.
The Monkey's Bananas Prediction of the Game: Speaking of Vernon Wells, isn't he due to break out of his slump? It is so hacky, but I just think Vernon "is due." For that incredibly flimsy reason, I predict Wells will get his season on track by going 4-for-5 with two doubles, 4 RBI and a stolen base.