Game Preview 4/25/11: Dawn of a New Day - Athletics @ Angels
@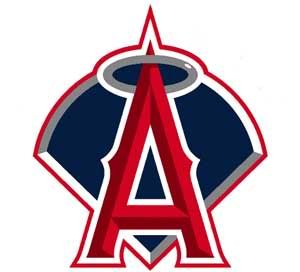 Oakland Athletics (11-11) @ Los Angeles Angels of Anaheim (12-10)
Pitching Probables: OAK – Gio Gonzalez (2-1, 1.80 ERA) LAA – Jered Weaver (5-0, 1.23 ERA)
Game Info: 7:05 PM PT; TV - Fox Sports West; Radio - KLAA 830 AM



So the Angels are coming off a 4 game sweep at the ends of the Red Sox, but can you honestly say you're surprised? The Angels have never had any luck against Boston, The Angels being demolished was practically a foregone conclusion. The good vibes from the road series are officially completely dead, replaced with feelings of ire towards the team. Alas, today is a new day, so let's create some new positive vibes in this home series against Oakland.


It's a pity the Angels had to give up first place to the Rangers so fast, now the Angels are once forced to activate predator mode. Who says that's is a bad thing with this team, we all saw how hot they got when they were forced to chase the Rangers. I say it's a bad thing, if the Angels can only perform when they're falling behind then what's going to keep them in first place? Definitely not this struggling offense, remember how just 4 days ago we were all excited about the rise of a surprisingly potent offense? The Angels seem to have lost it, so now it's time to find it.

Monkey See Monkey Do: Do expect the offense to continue to falter, a collective team slump like this doesn't cure itself overnight. What the Angels really need is a confidence boost in their bats, which would be helped by some BIG hits today. I mean big hits too, the Angels need to pull off some clutch situational hitting. Also, Torii Hunter needs to get his game back together, remember how he was the anchor for the team last season? Hunter seems to be the polar opposite of who he was last season, he's dragging down the team with his offensive slump. Hunters slump hurts the team the most because it drags down the middle of the order, the most important part of the offense for this team. Who's going to get the big hits that bring in runners? The heart of the lineup, they're supposed to get those big game changing hits that the Angels desperately need. Maybe facing a division rival once again is what the Angels need to spark some competitive fire.

Monkey See Monkey Don't: Don't expect to see anything different today then what we saw this past weekend. Inability to cash in on runners, especially struggling to pull in RISP with 1 out or less. Expect to see untimely double plays, strikeouts galore, and a 4 game losing streak. If you suffer from high-blood pressure, ulcers, anger issues, or bouts of hysteria it would probably be in your best interest to stay away from today's game. Seriously, don't even Gameday it or follow the score on twitter, just pretend this game isn't going to happen and go about your happy lives. As far as you know the Angels have a 161 game schedule, so we can pretty much pretend today isn't going to happen. Ignoring the truth has never been healthier.

The Monkeys Bananas Prediction of the Game: Jered Weaver has never been one to dominate the A's, he's had his fair share of struggles against them. Weaver's going to get knocked out of this game early on, and the Angels won't be able to recover in time to take the game. My official prediction is Weaver will be knocked around for 6 runs in 5 IP, and we'll all softly sob ourselves to sleep tonight in our Angels snuggies.