Game Preview 4/20/11: Anything You Can Do We Can Do Better - Angels @ Rangers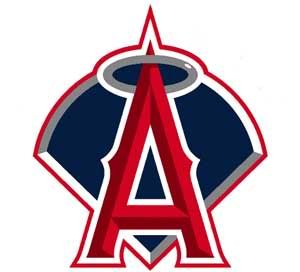 @
Los Angeles Angels of Anaheim  (11-6) @ Texas Rangers  (11-6)
Pitching Probables: LAA – Jered Weaver (4-0, 1.30 ERA)  TEX – Matt Harrison (3-0, 1.23 ERA)

Game Info: 5:05 PM PT; TV - Fox Sports West; Radio - KLAA 830 AM

Haha Rangers! You thought you could display your dominance over the Angels with your offensive "rout" Monday? Not so fast! With the Angels 3 rookies devastating the Rangers pitching, I think dominance over the Rangers was expressed very thoroughly. Now 1st place is in the hands of Weaver, will he be able to keep the Rangers in check? We can only hope so.
 The Rangers are countering Weaver by throwing an "Ace" of their own on the mound. I use the word ace very loosely due to the fact that this kid hasn't displayed any ace like prowess besides his last few starts this season. Regardless he is off to a quick start, and he's looking to keep that start going against a bona fide ace in Weaver. Jered, on the other hand, is looking to bring home his 5th W in a row and keep his own hot streak going. If the Angels can kick the Rangers out of first so early in the season, and find a way to keep them out of first, the AL West crown may not be so difficult to reach.

Monkey See Monkey Do: Do expect to see a pitching battle here, we got two red hot pitchers on the mound. Even with the home run tendencies of Arlington ballpark, these two are going to keep the ball in the park and runners off the bases. This one's going to be tight here folks, both teams want to cement themselves as AL West leaders early on. One thing that favors the Angels is their ability to mash LH pitching, especially our power hitters. Last night Trumbo proved that he cannot be taken out of the lineup, even when Morales comes back. Trumbo still has a lot of growing to do, and if he can keep the growth going fast the Angels may not need Kendrys bat in the heart of the lineup. When he finally makes his comeback this Angels roster is going to have the power we've been begging for since last year.

Monkey See Monkey Don't: Don't expect to see a repeat of last night from our rookies. Not only will Harrison not allow it, the baseball gods won't let it happen either. The rookies got their chance to prove themselves last night, now it's the veterans turn to make it happen. All of our "big buck" players HAVE to do at least half of what the rookies did last night, they won't allow themselves to be shown up by some young'un newcomers. Torii's gonna mash, Wells will bash, and Mathis will most definitely crash (please don't put him in the lineup today Sosh). Erick Aybar's coming back today, and he has a bit of lost time to make up for. Expect him to make up for it hard.

The Monkeys Bananas Prediction of the Game: Weaver isn't going to let the Rangers of all teams ruin his hot streak, especially not some lucky starter they're throwing up on the mound. Weaver is going to give the Angels some early breathing room in the AL West with a complete game victory today. Oh, and remember his 15 K start? Yeah, well Weaver is definitely NOT going to top that tonight because that would be too insane to predict, even for this monkey! Still, prepare to see K's galore.
PROGRAMMING NOTE!  Garrett will be participating in a live chat this Saturday during the Angels-Red Sox game.  The chat is being hosted by Firebrand of the AL (a Red Sox blog, BOOOO!) and will be starting around gametime, so please stop by and help be fend off all of the chowds.
Speaking of what to do with Morales, how about entertaining this idea? The subject of a recent rave-fest, Bobby Abreu, has quietly (way too quietly) had that rip-roaring .400 average against left-handers drop down to .280. That means the cold streak has been VERY cold. Thanks, Bobby, for continuing to verify my prediction that you should no longer be in the batter's box against left handers.
So, when Morales is well enough to play maybe they should think about continuing to allow him to regain full health by having this switch-hitter take over DH full time and slowly move to a situation where Trumbo and Morales flip-flop at DH. Moving from something like one out of five days at first for Morales to a 50/50 split. This would allow the Angels to showcase Morales for that later trade (if it came to pass) while keeping Trumbo's bat in the lineup. The plus is that Abreu's vesting option can go away and who here doesn't want to see more of the kids in action? If Abreu is still here next season and Trout makes the team (and he's looking more and more ready) how can they make Wells the DH? Or have Wells and Hunter alternate in right? Or some kind of outfield rotation thing involving Bourjos, Trout, Hunter and Wells that doesn't include Bobby?
The minus is, well, I can't think of one. If Trumbo doesn't work out they can send him out to the cornfield. They just keep Morales at first and they still have those other four guys to distribute throughout the outfield and Abreu is still out of the way. Really, you can't have a $12 million dollar (or whatever) fifth outfielder, can you?
Just wondering.