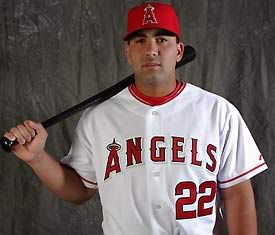 HONORABLE MENTION - Kendry Morales
@theboom77 - K-Mo. So you can go BAM BAM everytime he hits
There is little doubt in my mind that Kendry Morales is going to be the future cornerstone of the Angel franchise, but he looks half asleep at the box most of the time.  That's the exact reason I never could root for Garret Anderson even though he is the only Angel ever to share the same first name as me.  Sorry, Kendry, but you just couldn't do it.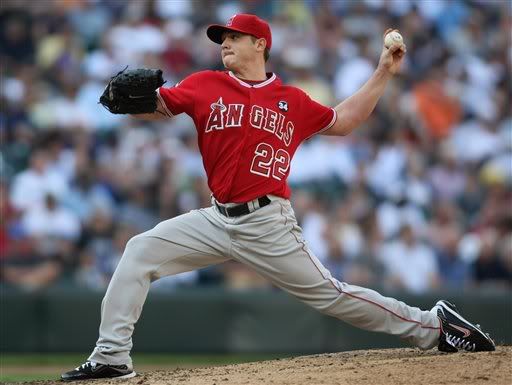 HONORABLE MENTION - Scott Kazmir
@synisterscott - Kazmir - gonna be the Cy Young winner this yr.
Kazmir is a nice idea in theory, but the guy hasn't been an Angel long enough for me to get a real read on him as a player.  What I do know is that he is a nibbler and pitchers like that drive me crazy.  To be honest, Kaz probably will have to win the Cy Young for him to take over as my favorite player.
SECOND RUNNER-UP - Howie Kendrick
Sam - Reads like a big ol' endorsement of Howie Kendrick, to me.
Sam actually read my mind.  I
want
Kendrick to be my favorite player and have since he was first called up.  Homegrown prospects are just so much fun to root for, but Howie's wild ups and downs over the last few years have soured me on him.  I just don't want to live in a world where my favorite player gets demoted to Triple-A in the middle of the season.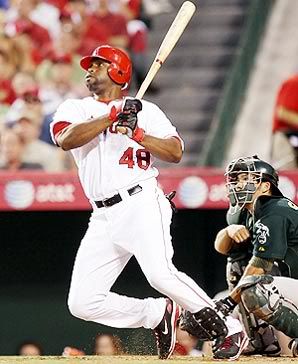 FIRST RUNNER-UP - Torii Hunter
Jon Letender - Come on bro how could you not go with torii hunter he is with us for what three more years most likely sign another couple year contract cause he will be up there in age and he is totally involved in the community.  All around he is a great player.
No player got more votes than Torii and that is actually the problem.  Anyone who knows me knows that I am a contrarian by nature which means that if Hunter is everyone else's favorite player, then he can't be mine.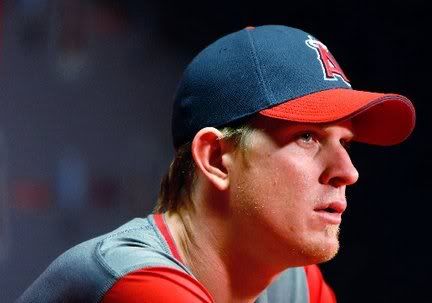 HONORABLE MENTION - Jered Weaver
@Upstream15 - Weaver. He's from so cal and has an attitude. Weaver Fever.
We have a winner!!!!  I didn't originally think I could root for a starting pitcher, but there has been a groundswell of Weaver Fever since John Lackey left town and I think I am on board.  He's a homegrown Angel and gets better each and every season.  If he is going to ascend to staff ace status, I want to get in ahead of everyone else.  If I am really honest though, the thing that pushed Weaver over the top was that he finally grew up last season and cut off his stupid surfer/stoner long hair.  Now that he actually looks like a real ballplayer, I can't think of a single reason to dislike him.  Congrats, Jered!  I'm your new #1 fan. P.S. - I 100% reserve the right to change my favorite player designation to Brandon Wood if he turns out to be a monster this season.  I've been waiting too long to finally see Wood get his shot and if he finally cashes in on all his potential, I know I won't be able to resist.

It is finally time for me to name my brand spanking new favorite Angel player.  I know I promised this decision last week, but this is my blog and my favorite player so I will decide when I am damn good and ready.  Since this has already been delayed by a few days let's jump right into it and review the nominees and the comment/tweet that made the best case: